Journal of Harmonized Research in Pharmacy
Journal of Harmonized Research in Pharmacy publishes original research of all fields of Pharmaceutical Technology and science like:
Pharmaceutical Technology, Pharmacology, Clinical Pharmacology, Pharmacokinetics, Pharmacodynamics, Pharmacognosy, Natural Product, Pharmaceutics, Novel Drug Delivery, Biopharmaceutics, Pharmaceutical or Medicinal Chemistry, Computational Chemistry and Molecular Drug Design, Pharmaceutical Analysis, Pharmacy Practice, Community Pharmacy, Clinical and Hospital Pharmacy, Cell Biology, Bioinformatics, Pharmacoeconomics etc.
Journal welcomes research, review articles, short communications, case report, technical and educational forum on the aforementioned areas. All the articles undergo rigorous review before publication.
Article Processing Charges
The basic article processing fee or manuscript handling cost is as per the price mentioned above on the other hand it may vary based on the extensive editing, colored effects, complex equations, extra elongation of no. of pages of the article, etc.
Regular Article Charges: 1019 Euros
Manuscript Submissions are accepted directly through the Editioral Tracking System.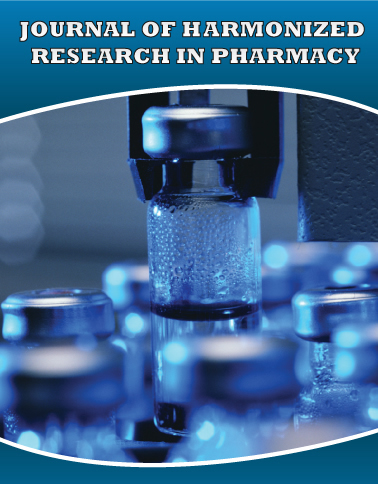 Current Issue
Vol 9 (2021)